JNTUH Jumbling Exam Centers Preferences 2021: JNTU Hyderabad is going to conduted the exams for B.Tech/B.Pharmacy 2-1, 2-2, 3-1, 3-2, 4-1 Semester of regular /supply Exams. For those exams, JNTUH has shifted the students to other colleges. Here students can check your jntuh b.tech Regular/Supply Jumbling Exam Centers August 2021 and jntuh b.tech Regular Jumbling Exam Centers 2021.
JNTUH B.Tech Jumbling Exam Centers August 2021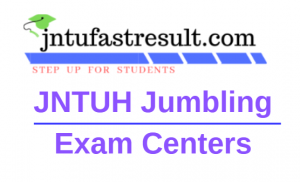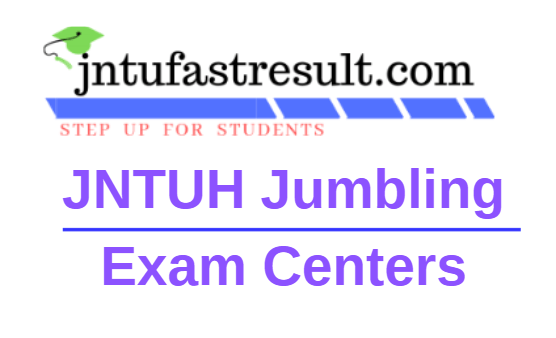 JNTUH Exam Centers Preferences Request For Regular/Supply exams:
JNTUH Examination Branch – B.Tech./B.Pharm. II-II and III-II  University  Regular Examinations and   II-I ,III-I & IV-I  Supply. Examinations – Exam centres nearest to hometown of students – Information sought -Reg.
| | |
| --- | --- |
| University | Jawaharlal Nehru Technological University, Hyderabad. |
| Examination | JNTUH Regular/Supply Exams Preferences Request |
| Category | Jumbling Exam Centers |
| Status | Released |
More Updates: 
JNTUH Syllabus Books | JNTUH Acadamic calenders | JNTUH Results | JNTUH Exam Time Table
JNTUH B.Tech/B.Pharmacy 2-1, 2-2, 3-1, 3-2, 4-1 Semester Centers Preferences For August 2021 Exams
All the Principals of colleges offering B.Tech./B.Pharm. courses are informed to note that the University is scheduled to conduct the B.Tech./B.Pharm. II-II and III-II University Regular Examinations and II-I ,III-I & IV-I University Supply examinations to the students in conventional (off-line) mode at the centres which are nearer to their respective hometowns/ villages.
The Principals are requested to make arrangements to contact all students of above mentioned courses and take at most three cluster options (in the order of preference) from each student for writing their examinations.
The places which the students are opting must have at least one JNTUH affiliated Engg. / Pharmacy college.
what need to do If they want to Write Exams On their Own Colleges
The students who desire to write the exam at their parent college cluster (where the student is studying), need not give their options.
If Not Submitted Any options Then What Will Happens
If any student does not submit his/her options, it shall be assumed that his/her parent college cluster is his/her cluster preference.
What Happens If the Preference College exam Seating Capacity Exceeds
Further, if the seating capacity exceeds all three preferences, the Parent College cluster shall be the exam centre for such students.
What is The Last Date to Submit The Option
The entry of the student preferences have to be carried out by the college exam branch staff only. For the service to enter the student options, visit the exams registration portal. Last date for uploading the centre preference is 03-08-2021. (Tuesday).
How To Get JNTUH Hall Tickets 2021: 
Every semester JNTUH Hall Tickets must be changed either it is regular and supplies exams. So, You must take JNTUH Exam Hall Ticket before the exams on your respected college exam cell.
Check – JNTUH Regular/Supply Exams Hall Tickets
If You Have Any Queries/ Suggestions / Doubts/ Complaints, Feel Free To Comment Below.
Check More Updates