AP DSC 2018: The (AP DSC 2018 – AP TET Cum TRT) Andhra Pradesh District Selection Commission has postponed the teacher's recruitment test for two weeks on the request of the candidates. So, as soon as possible New Schedule was released. Check the daily updates for AP DSC Exam Schedule 2018 and we inform the AP DSC 2018 new Schedule for AP DSC Exams 2 weeks Postponed.
AP DSC 2018 New Exam Schedule | AP DSC Exam Schedule 2018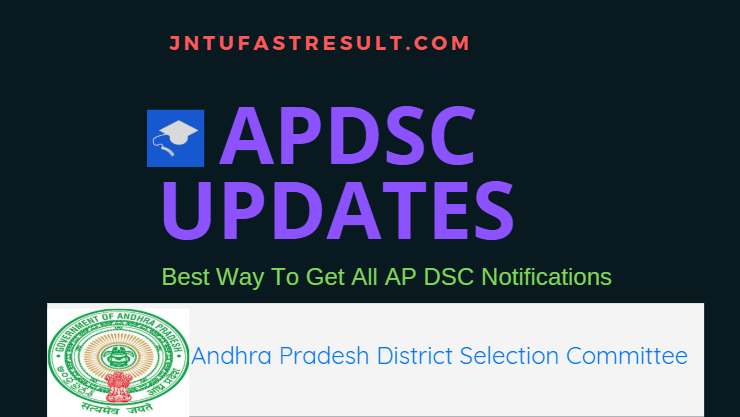 AP DSC 2018: డీఎస్సీ రెండు వారాల వాయిదా.. పరీక్ష ఆఫ్‌లైనా? ఆన్‌లైనా?
AP DSC 2018 – AP TET Cum TRT: AP education minister Ganta Srinivas Rao said that they have been receiving a request from the candidates to postpone the exam for the preparation as the time gap between the notification date and examination date is very less. so we need the 2 more weeks for the preparation for AP DSC exam. The revised schedule of the exam will be released within the 2 days.
AP DSC Online Mock Test 2018 Starts for Teacher Recruitment (TRT & TET CUM TRT)
AP DSC TRT & TETcumTRT Hall Tickets 2018
AP DSC 2018 exams postponed for 2 weeks – New Schedule will be issued soon
The new schedule is likely to be announced Wednesday. Totaly 6,08,157 applied to 7,729 posts in all categories. so all the 6,08,157 applied candidates are waiting for the new AP DSC Exam dates 2018. Here we update once govt has announced and ap DSC 2018 syllabus, ap DSC notification, ap DSC online application, ap DSC 2018 district wise vacancies the dates we will the below link.
AP DSC New Exam Dates 2018 –  COMPLETED
AP DSC 2018 Question Papers & Keys Released – Download
HOW TO  Check AP DSC Exam Dates 2018 or AP DSC new schedule dates 2018:
Candidates can check the AP DSC New Exam Dates 2018 new schedule from the official website or from the link which we are given in the PDF Format.
Click on the "Download Link".
Now save or take the printout of PDF.
Flash news: