Kakatiya University Holidays 2020: Krishna University is going to shut down all the affiliated and Constructed colleges and University under Kakatiya University (KU) until 19th & 20th Oct 2020. Hope all the students and Faculty of KU use their valuable Vote for Future.
Kakatiya University All Exams Are Postponed 2020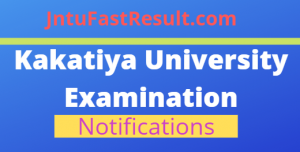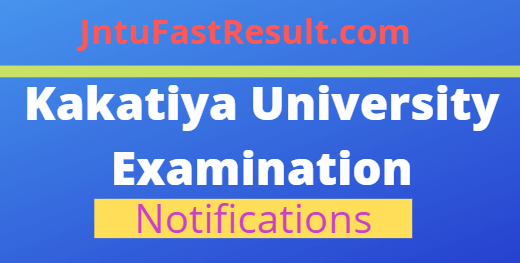 Kakatiya University Covid Holidays 2020
| | |
| --- | --- |
| Name of the university | Kakatiya University |
| Categories | Holidays |
| Year | 2020 |
| Courses | UG/PG Graduates |
| Status | Released |
Are KU Degree &PG Exams Are postponed or Not?
పత్రికా ప్రకటన భారీ వర్షాల కారణంగా తెలంగాణా రాష్ట్ర ప్రభుత్వ విద్యా శాఖా ఉన్నత అధికారుల ఆదేశం తో అక్టోబర్ 19 మరియు 20 తేదిలలో జరుగు కాకతీయ విశ్వవిద్యాలయ పరిధిలోని MBA నాల్గవ సెమిస్టర్ పరిక్షలు వాయిదా వేస్తునట్టు, వాయిదా వేసిన MBA 19 వ తేది పరీక్షా ను అక్టోబర్ 21 వ తేదిన, అదే విధంగా 20 వ తేదిన జరుగ వలసిన పరీక్షను అక్టోబర్ 22 నిర్వహిస్తామని, డిగ్రీ అక్టోబర్ 19 మరియు 20 తేదిలలో జరుగ వలసిన పరిక్షలు కూడా వాయిదా వేస్తునట్టు 19 వ తేది పరీక్షా ను అక్టోబర్ 21 వ తేదిన, అదే విధంగా 20 వ తేదిన జరుగ వలసిన పరీక్షను అక్టోబర్ 22 నిర్వహిస్తామని, B Ed దూర విద్య పరిక్షలు 19 మరియు 20 తేదిలలో జరుగావలసినవి నవంబర్ 2 మరియు 3 వ తేదిలలో జరుగుతాయి అని, మిగితా దూర విద్య B Ed పరిక్షలు యధావిధిగా జరుగుతాయి అని, ఈ సమాచారం విశ్వవిద్యాలయ వెబ్ సైట్ లో కుడా అందుబాటు లో ఉంచుతాం అని పరిక్షల నియంత్రణ అధికారి ఆచార్య ఎస్ మహేందర్ రెడ్డి ఆదివారం రాత్రి ఒక ప్రకటనలో తెలిపారు.
If You any more information Please comment on below and Please share this information with your friends and classmates.
Kakatiya University Covid Holiday Extended or Not?
Press release Due to heavy rains, the MBA fourth semester examinations at Kakatiya University have been postponed on October 19 and 20 on the orders of senior officials of the Telangana State Government Education Department. The examination will be held on October 22 and the examinations for the degree will be held on October 19 and 20. Acharya S Mahender Reddy, Examinations Control Officer, said in a statement on Sunday night that the other distance education B Ed examinations will be held on the 2nd and 3rd as usual and this information will also be made available on the university website.
If You Have Any Queries/ Suggestions / Doubts/ Complaints, Feel Free To Comment Below.
Check More Latest Updates