AP Eamcet Counseling Dates 2021: Andhra Pradesh has conduted the eamcat exam on 17th to 25th September 2020 and results are going to release on 9th Oct 2020. After the exam students are waiting to join the engineering colleges. For before the joining of the Engineering colleges all the students must attend the Eamcet Counseling As per the Eamcet Rank as getting on Eamcet Exam. On 6th June 2020 Eamcet exam results 2020 are released. All ap eamcet qualified students can eligible for this process and ap eamcet qualifying marks 2020 is 40 marks.
AP Eamcet Counselling Dates & Web Option Dates 2021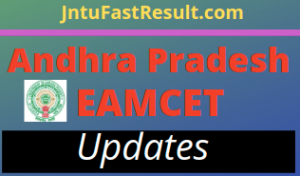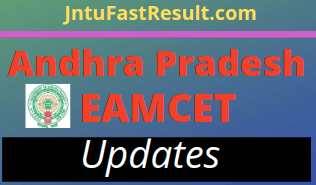 AP Counselling Dates & Web Option Dates  For EAMCET 2021
| | |
| --- | --- |
| Exam Conducted Board | Andhra Pradesh |
| Name of the Examination | EAMCET |
| Results Date | 8th Sept 2021 |
| Status | Released |
| Counselling Dates & Web Option Dates | Released |
| Official Website | https://sche.ap.gov.in/EnabledSoon.aspx?t=EAMCET |
AP EAMCET Updates 2020 For Engineering & Agriculture:
Here Jntu Fast Results provided the Information about the Eamcet Counseling Dates and Eamcet Web Options Procedure 2020 and also give the career guide for the students. Procedures after the Eamcet results are declared.
AP EAMCET Counselling Dates 2020
| | |
| --- | --- |
| Events | Important Dates |
| Document/ Certificate Verification | 23rd October 2020 |
| Web Option Entry (For College Selection) | Available Soon |
| | Available Soon |
| EAMCET Seat Allotment (Phase 1) | Available Soon |
| Engineering Colleges/ Classes Starts from | Available Soon |
AP EAMCET Exam 2020 – Qualifying Marks:
AP EAMCET Qualifying Percentage Of Marks Is 25% Of The Maximum Marks That Are Considered For Ranking. There Is No Minimum Qualifying Marks Are Prescribed By Ap Government For Those Candidates Belong To The Reserved Category (Sc/st). But Such Candidates Will Be Allotted Admission Only To The Extension Of Seat Reservation.
| | |
| --- | --- |
| Category | Qualifying Marks |
| General | 40 Marks (25% of 160 Marks) |
| SC | Nil |
| ST | Nil |
What are the Certificates Need For AP EAMCET Counselling?
All Original Certificates And Two Sets Of Xerox Copies
AP EAMCET-2020 Rank card.
AP EAMCET-2020 Hall Ticket.
Memorandum of Marks (Inter or its equivalent).
Proof of Date of Birth (SSC or its Equivalent Memo).
Study Certificate from VI to Intermediate
Residence Certificate For Preceding 7 Years Of The Qualifying Examination I.e. Diploma/degree In Respect Of Non-local Candidates.
 Andhra Pradesh Residence Certificate Of Father/mother For A Period Of 10 Years Excluding The Period Of Employment Outside Andhra Pradesh From Tahsildar In Respect Of Non-local Candidates.
 Aadhar Card (will be returned after verification).
Integrated Community Certificate, In Case Of Bc/st/sc Issued By The Competent Authority.
Income Certificate Of Parents From All Sources Issued On Or After 01.01.2016 Or White Ration Card (Candidate Name And Either Of The Parents Name Have To Be Reflected In The Ration Card) Those Who Claim Tuition Fee Reimbursement)
Local Status Certificate If Applicable
What are the Certificates Need For AP EAMCET Counselling for reservation under NCC/Sports/ PH/ CAP
Along with the above, these need to bring
a) PH – Candidates shall submit certificate issued by the District Medical Board.
b) CAP – Candidates shall submit Certificates from the Zilla Sainik Welfare Board (viz) Discharge book & Identity card etc for Verification. Children of Ex-Service and In-Service persons who are domicile of Andhra Pradesh will alone be considered for allotment of seats under CAP Category.
c) NCC & Sports –Produce original certificates issued by competent authorities. The candidate should have represented from the state of AP.
d) Minorities – The Muslim and Christian Minority Candidates should bring TC of the SSC containing the Religion (Muslim/Christian/Other linguistic) or in the absence of TC, a Certificate issued by the Head of the Institution in which the student studied/appeared for SSC or its equivalent Examination.
AP EAMCET Counselling 2020 – Payment Fee
Through Online By Credit Card/ Debit Card/ Net Banking Through The " Processing Fee Payment Online" Link In The Web Site Https://apeamcet.nic.in. AP EAMCET 2020 Counselling Fees The AP EAMCET 2020 counselling fees to be paid by the candidates are as follows:
OC/BC Category : Rs. 1000.
SC/ST Category : Rs. 500.
What to Do after Eamcet Exam Results are Declared?
Many of the students are without a proper guide there waste their careers but now jntu fast results website provided any information with its use to students. Here In below, we provided the step by step procedure fro Exam college selection and Eamcet counselling dates and Eamcet Council documents requirements and Eamcet Web options entry.
First of all, check your Eamcet exam results 2020
Then As per your Eamcet rank board of AP released Eamcet counselling dates for all 1st to last eamcet rank students
Check your Eamcet counselling dates as per your rankings provided on below
Now you know your Eamcet counselling date.
After then on your Eamcet counselling date, you can visit Eamcet counselling centre in your District( as provided on below)
Then you know your Eamcet counselling date and Venue
Then you need to collect your certificate ( As provided on below) to submit on your Eamcet counselling centre.
After you reach your Eamcet counselling centres and verified all the Documents and then move to the next step of Eamcet Web options.
what is the use of Eamcet counselling?
By using the Eamcet Counselling you get Scholarship amount to your college fee. Without the counselling process, you can pay the fee amount to engineer.
AP Eamcet 1st Phase counselling dates & Eamcet Option Entry dates
Decentralized Schedule of Web Counselling (OC/ BC/ SC/ ST/ Minority)
Certificate Verification
Option Entry
Date (tentative)
From
To
Date (tentative)
From
To
June 28, 2020
1
8000
July 1, 2020
1
30000
June 29, 2020
8001
16000
July 2, 2020
June 30, 2020
16001
30000
July 3, 2020
30001
60000
July 1, 2020
30001
45000
July 4, 2020
July 2, 2020
45001
60000
July 5, 2020
60001
90000
July 3, 2020
60001
78000
July 6, 2020
July 4, 2020
78001
95000
July 7, 2020
90001
120000
July 5, 2020
95001
115000
July 8, 2020
July 6, 2020
115001
130000
July 9, 2020
  120001
LAST
July 7, 2020
130001
LAST
July 10, 2020
July 12 and 13, 2020
Change of Options
July 14, 2020
Release of allotments on web
AP EAMCET 2nd Phase Counselling Dates –

Released on 8th Jan 2021
| | |
| --- | --- |
| Second Phase Counselling Starts From | 11-01-2020 |
| Web Options Entry | 11-01-2020 |
| Allotment of Seat | 16-01-2020 after 6.00 PM |
AP EAMCET Final Phase Counselling Dates –

Released on 2nd Feb 2021
4th To 5th February 2021
Eamcet counselling Centers 2020
Andhra University counselling centre, opposite School of Distance Education, Visakhapatnam.
Jawaharlal Nehru Technological University, Kakinada.
Acharya Nagarjuna University, Guntur.
Sri Venkateswara University, Old MLA Building Tirupathi.
Jawaharlal Nehru Technological University, Ananthapuram.
Rayalaseema University, Kurnool.
YSR Engineering College, Proddatur.
Andhra Loyola Degree College, Benz Circle, Vijayawada.
SRR & CVR Govt Degree College, Vijayawada.
Procedure to Apply Eamcet Web options?
If You Have Any Queries/ Suggestions / Doubts/ Complaints, Feel Free To Comment Below.
Check More Latest Updates