Andhra Pradesh government imposes night curfew from 24th April 2021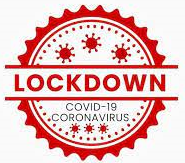 Night curfew in AP from April 25
AP Government decision on Night Curfew: AP Government announces night curfew from 24th April 2021 until further AP Government notice. As per information timings of the curfew was 10 P.M To 5 A.M. This decision was taken due to an increase of covid-19 cases across the state of Andhra Pradesh. In order to control this Covid-19, Ap Government announced a night curfew from tomorrow.
AP Health Minister Alla Nani announced night curfew: This information was announced by AP health minister Alla Nani on 23rd April 2021 after a high-level meeting with CM Jagan Mohan Reddy on control of covid-19 across the State
Also requested people to follow these curfew rules and guidelines imposed by the state government. And also informed only emergency services were allowed during these curfew timings.
And also given an information State government from 1st May providing free vaccination for 18-45 Aged People. And also requested them to take the vaccine accordingly announced by Health minister Alla Nani Sir.
Is there any lockdown in Andhra Pradesh 2021?
If huge coronavirus cases are increased then the Andhra Pradesh government would impose a lockdown or curfew is extended.
Is there a night curfew in Andhra Pradesh State?
Yes, From 24th April 2021 to until further notice From AP Goverment
AP Govt Cancelled 2020 – B.Tech & Degree,PG Final Sem Exams & Promote Other Sem Students
AP 10th Class Exams 2020 Cancelled Due To Covid
If You Have Any Queries/ Suggestions / Doubts/ Complaints, Feel Free To Comment Below.
Check More Latest Updates.