JNTU Internal Mid Exam marks: Jawaharlal Nehru Technological University has conducted the midterm exams for all courses (B. Tech / B.Pharm / MCA/ MBA/ M.Tech / M. Pharm / M.Sc / PharmD) and all years and all semesters. Many students are asking about How to Check Mid exam marks and Were to check JNTU Mid Exam Marks/ Internal marks.
How To Check JNTUK Internal Mid Exam marks – Information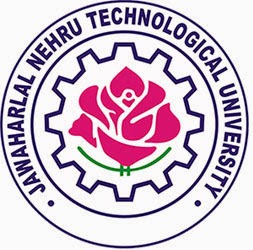 When Internal / Midterm Marks Updated?
Here we provided about the Information about internal marks
How To Check Mid Examination & internal marks?
Every Student can only possibly to check your Internal marks or Internal Lap Marks and External Marks after the results declared. There is no option to check your Internal marks.
Can we check our internal marks?
No, But Yes only after releasing the Results of your University.
How are the internal marks calculated?
Internal marks are one of the scoring parts in your academic careers. Those who are scoring good marks in Your Internal exams they got a good percentage in your final exams. Because students have possible to score more marks on their internal exams.
Fo exam, You got 30/25+ marks in internal and remaining 70 marks as external marks. In external 70/40 marks then total out of 100 is 65+. Similarly, you can get all subjects then your semester percentage will become more and more. Most of Toper students are following this trick to get a good academic percentage.
Were to Check JNTU Mid Term Marks
No website to check your Support Internal Marks but you can check along with your results those results are updated on www.JNTUFastResult.com.
How to check JNTU Internal / Mid Term Marks:
Searches Related To :
JNTUK B.Tech B.Pharmacy 11 Semester R16 1st Mid Examinations Internal Marks September 2016
JNTUK Mid Exam Internal Marks Aug 2016
JNTUK BTech BPharmacy Mid Internal Marks 2016
JNTUK Internal Mid Marks 2016
JNTUK 1st Mid Marks 2019
Any Students question comments on below. we provided information as soon as possible, Thanks By Jntu Fast Results