Indian Railway Catering and Tourism Corporation (IRCTC) is an Indian public sector That provides ticketing, catering, and tourism services to the Indian Railways. Anyone Can Easily get access to this IRCTC account and can do Pre-bookings and Current Bookings for Trains. Here How to Register to IRCTC Account we Explained clearly Step by Step. Please follow this post for detailed info about the IRCTC Account.
1.What is the Document Needed to Apply for IRCTC:
Aadhar Card/PAN Card/Voter ID etc
2.How Much Amount Need to PAy for IRCTC:
No Fees It is free to Register.
3.What is the Use of IRCTC:
The IRCTC is provided by the Indian Railways which is simply useful for Booking or Cancellation Train Tickets. Pre Booking can be held through IRCTC.
Procedure to Register into IRCTC Account:
Step1: Open the link "https://www.irctc.co.in/nget/train-search". Here click on the  Register Button. Where you will create your Login ID, Password.

Step2:  Here you will be redirected to this page Where you have to fill in your information. Username, Password, select the Security Question and the answer for future reference. And The Language preference is to be selected.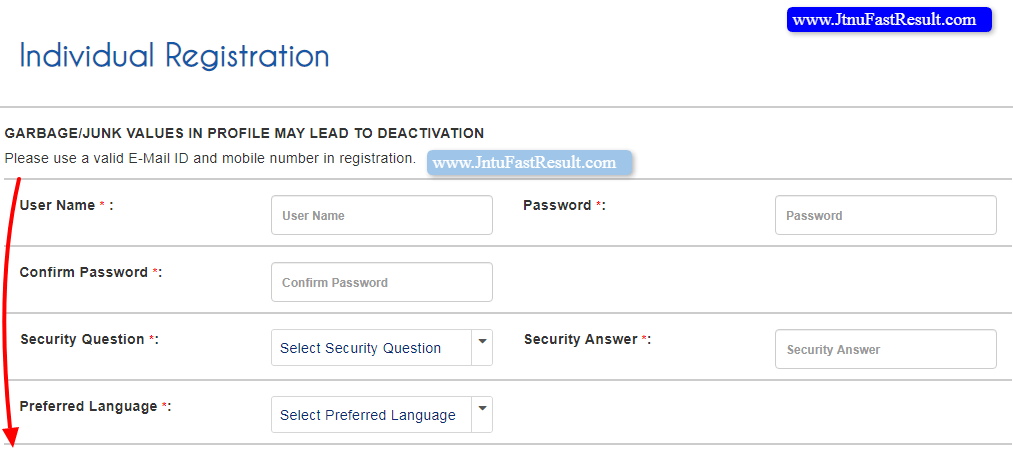 Step3:  Here fill in your Personal Details like your Name, Gender, DOB, and Marital Status, Country, mobile number, Email ID, Mobile number, Nationality. These Details Important and to be genuine details to give as per security reasons.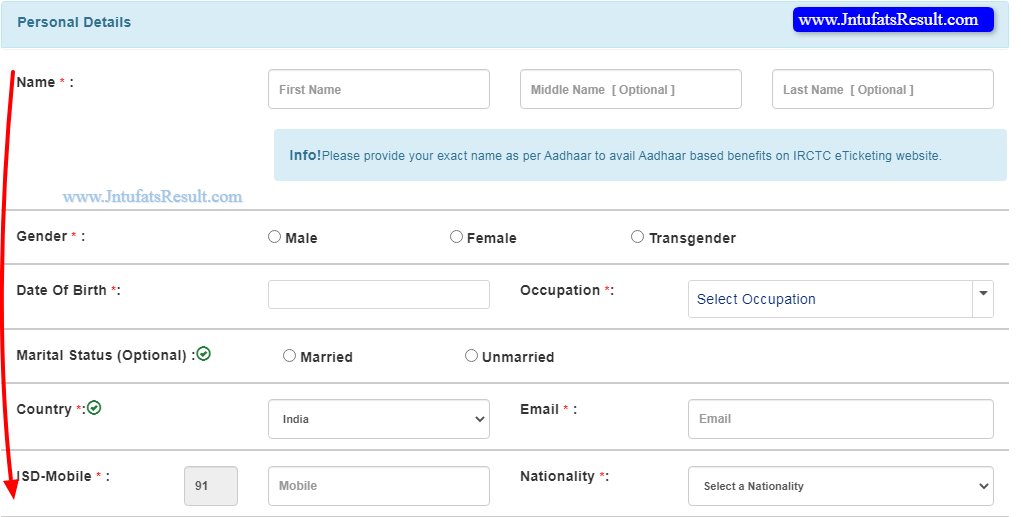 Step4:  In this step Give your location Complete Address, Pin code, post office, state, city, and Mobile number.
Asking for Copy the residence address as office address (Yes or No)

Enter Captcha.

Tick the mark as you agree to the Terms and Conditions.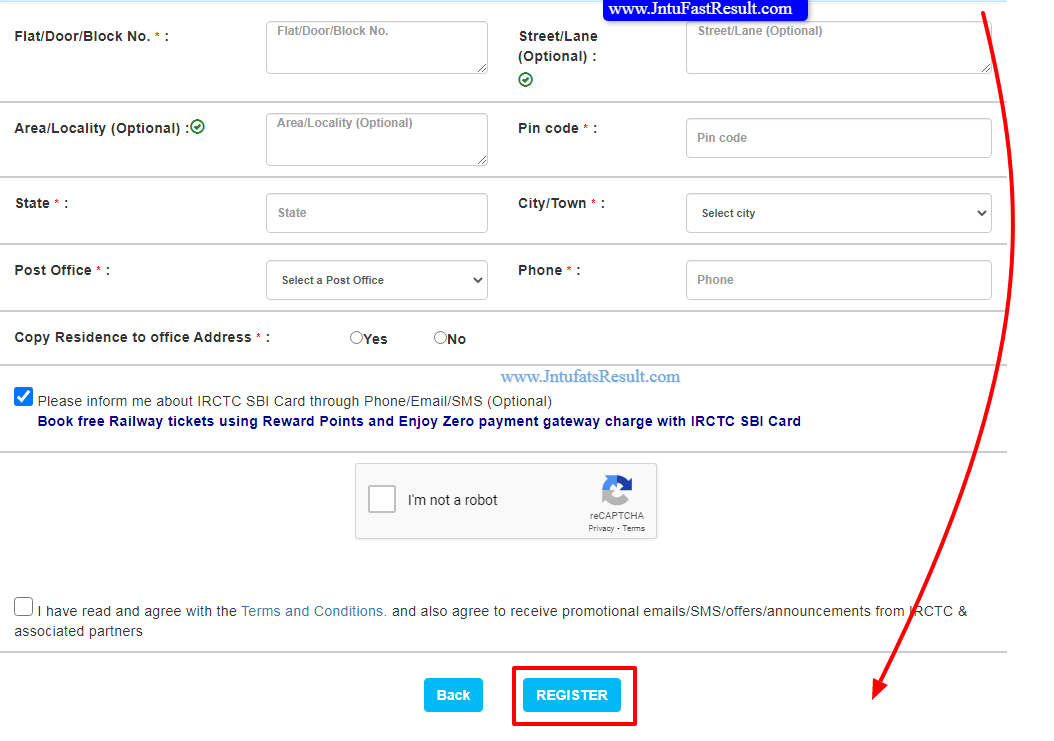 Step5: You will get an OTP to verify your Account, *Note: Be sure your email ID and Mobile number to be correct. As you get verified with this Contact only. Here RE-Check whether you mentioned your contact details correctly or not. Click OK if your details correct or Click Cancel if you want to change your contacts.
Step8: Here you will get the Page like this, Where you got a conformational Mail to your mail ID where you asked to activate your account. If you Didn't get the mail wait for 10 minutes to refresh your mail again then check your inbox.

So this is the Procedure to Register login to IRCTC Account, from Where you can Check the advance Booking of tickets and availability of Trains, and Seat availability.
If You Have Any Queries/ Suggestions / Doubts/ Complaints, Feel Free To Comment Below.
Check More Latest Updates