JNTUA M.Tech Results: JNTUA Students can check JNTU Anantapur Results in fast updates. JNTUA has certain courses like M.Tech all years results at JNTUA results.edu.in.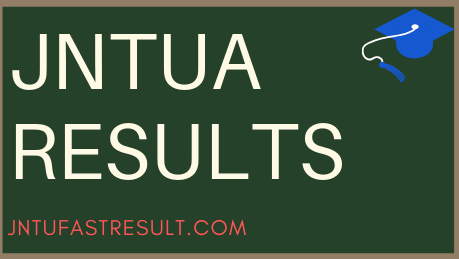 HOW TO CHECK JNTUA M.Tech Results:
Here we are going to explain to check all JNTUA results with the simple manner and along with we are explain to take the printout of the JNTUA result in its use for further to apply revaluation and recounting.
Step By Step Process to check JNTUA fast results | JNTUAresults.edu.in | Schools9 | Manabadi | JNTUA.edu:
step-1: visit our website @jntufastresult.com
step-2: In the above link page they have the links belongs to JNTUA results and click on the respected link.
step-3: After clicking on the link then they asked your hall ticket(JNTUA allowed roll number) number
step-4: enter your roll number and then click on submit button
Step-5: After the displaying your results then take a printout ctrl+p in your keyboard.
step-6: If in case you're not satisfied with the results then go for revaluation, recounting or challenge valuation.
step-7: click here for Revaluation/Recounting/Challenge valuation
Check JNTUA M.Tech I & II Sem (R09, R17) Supply Exam Results – Aug/Sept 2018:
Click Here for Results of M.Tech II Semester (R09) Supplementary Examinations, August/September 2018
Click Here for Results of M.Tech I Semester (R17) Supplementary Examinations, August/September 2018
Click Here for Results of M.Tech I Semester (R09) Supplementary Examinations, August/September 2018
Click Here for Results of M.Tech II Semester (R17) Regular Examinations, August/September 2018
YOU CAN ALSO CHECK
---
JNTUA SYLLABUS
JNTUA ACADEMIC CALENDAR
INTERNSHIPS