JNTUA Provisional Certificate Process: Here we provided the Clear cut information about the jntua pc process for all pass-outs under jntua Unversity. This process is applicable for all courses pass-outs under jntua affiliated and constructed colleges students can follow this how-to apply jntua PC process. On below updated the information about the jntua b.tech Provisional Certificate Process and jntua b.tech Pc Process and The process to apply jntua pc and jntua provisional certificate application process thorough offline and also what is the process to apply JNTUA provisional certificate and JNTUA CMM process by jntua fast results
JNTUA Provisional Certificate Process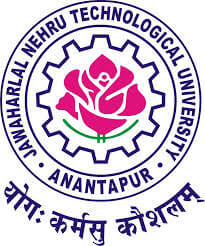 What is PC and CMM?
JNTUK Procedure to obtain PC & CMM (Normal Process) – Application Form, actually a provisional certificate is a certificate issued by the university or institute when the student successfully completed the year of academic.
JNTUA Procedure To Apply For Provisional Certificates (PC) & Consolidated Marks Memos (CMM)
who has obtained eligibility (B.Tech students registered for 180 credits and secured 180 credits for regular & registered for 135 credits and secured all 135 credits for lateral entry) after the recent declaration of results of 4th year 2nd-semester regular examinations?
Is provisional certificate and original degree the same?
What is the difference between TC, provisional certificate and consolidated memo? Hello Dear, A provisional certificate is produced by a college or university telling that you have completed your graduation. It is a temporary certificate until the original certificate cames.
What are The documents Required to apply JNTUA PC & JNTUA CMM?
Attested photocopies of SSC and all marks memos (from 1st year to 4th-year 2nd semester) and the recent statement of 4th year 2nd semester downloaded for the result portal are to be enclosed along with each application.
JNTU Anantapur Procedure to apply for Provisional Certificates (PC) & Consolidated Marks Memos (CMM) and Original Degree at jntua.ac.in
Here we provided the jntu anthapuram university provisional certificate PC process for all Affiliated and contracted colleges. Those who are clear there Subjects then they are eligible to apply jntua PC. After the jntua results are a released student can apply JNTUA PC through Online or Offline process. Those who are applying JNTUA PC through Offline process can visit your respected college's examination department and apply For PC.
Applying procedure for JNTUA PC and CMM
Students are advised to submit the documents at your respective college exam cell.
Submit the filled provisional certificate application form as provided on below.
And All Consolidated Marks Memo Application form until 4-1 sem and 4-2 Sem results print out
Pay the application fee Rs. 200/- through SBI Challan (PowerJyothi A/C 32950804752) or Andhra Bank Challan (2254101000000131) as demand draft is drawn for REGISTRAR, J.N.T.UNIVERSITY, ANANTAPUR.
Attested photocopies of SSC, all marks memos of all the four semesters and result statement of last semester download from the results portal is to be enclosed along with each application.
Filled in the undertaking from (Only for the B.Tech students who want to leave 1 or 2 subjects under exemption rule to get the PC, CMM)
Xerox copy of an ID card issued by Government of Mother Name proof (attested by the college Principal) should be enclosed.
JNTU Anantapur Application for Provisional Certificate: click here
Download SBI Challan Form: click here
Download Andhra Bank Challan From: Check Here
If You Have Any Queries/ Suggestions / Doubts/ Complaints, Feel Free To Comment Below.
~Check More Latest Updates~