JNTUK MBA/MCA 2nd Sem Results 2018-Released R13, R16 Regular/Supply Exams:
JNTU Kakinada is one of the most prestigious universities in India and today they released JNTUK MBA/MCA 2nd Sem Results. Several courses are being offered for various undergraduate and postgraduate courses. Masters in Business Administration is one of the most popular courses offered at the university. Students are present in the second-semester examinations, now JNTUK MBAs are waiting for the announcement of the second sem result, conducted June 2018.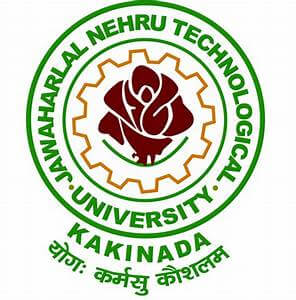 On this page, we have updated the second sem results in 2018 JNTUK MBA and officially updated all the latest release information. The link on this page has also been updated to reach these results. Now, go ahead and organize regular/supplementary examinations in the month of June 2018, June 2018, R13 regulation for R16, current information position and current assessment status and second evaluation results for JNTUK MBA.
JNTUK MBA 2nd sem results in 2018:
In this article, Students May get all information regarding JNTUK MBA 2nd Sem Results of Regular as well as Supplementary Examination for R13, R16 Regulation students. Below we have provided further information along with the direct and official links to check JNTUK 2nd Sem Results. The links will be updated soon…
JNTUK MBA/MCA RESULTS Here You May Check:
JNTUK MBA 2nd (R16) Reg/Supply Results, June 2018
JNTUK MBA 2nd Sem (R13) Supply Results, June 2018
Revaluation/Recounting/Challenge Valuation:
The application fee for revaluation of each answer script is Rs. 1000.00 and recounting of each answer script are Rs. 100.00. The fee amount is to be paid either by making online Payment (using Master/Visa Credit/Debit (ATM) cards) or by making the payments at any branch of SBI using the on-line Challan generated by this Online Payment Application.
Recounting Rs. 100/- per subject
Revaluation Rs. 1000/- per subject
Challenge Valuation Rs.10,000/- per subject
Provide the details of the candidate applying for revaluation/recounting/Challenge Valuation carefully viz. Hall ticket number, Name, Course, Year, Semester, Subject Code and subject name, contact number, etc and click on submit. Check the details provided carefully and confirm.
Each time the student can apply for revaluation/recounting for ONLY ONE SUBJECT. If the student wants to apply for more subjects, he/she has to apply for each subject separately.
FOR ANY INFORMATION COMMENT BELOW OUR TEAM IS RESPOND AS SOON AS POSSIBLE……..