JNTUK MBA/MCA/M.Tech/M.Pharm Special Supply Notification 2023: JNTUK has released the Special Supplementary examination Notification for MBA/MCA/M.Tech/M.Pharm Courses. So go through the JNTUK MBA/MCA Special Supply Notification 2023 and JNTUK M.Tech/M. Pharm Special Supply Notification 2023. If you are eligible for this Jntuk supply exam notification they apply on or before the exams dates. further, we updated jntuk PG supply exam time table 2023
JNTUK MBA/MCA/M.Tech/M.Pharm Special Supply Notification 2023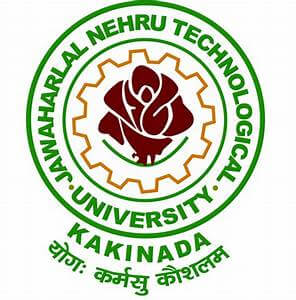 JNTUK MBA/M.TECH/M PHARMACY Special Supply Exam notification 2023:
I, II MBA- I, II, III & IV SEMESTERS I M.TECH/PHARMACY – I ,II SEMESTERS FOR CANDIDATES ADMITTED IN 2017 & PRIOR BATCHES
I, II, III MCA – I ,II,III,IV& V SEMESTERS FOR CANDIDATES ADMITTED IN 2015 & PRIOR BATCHES
Check – JNTUK FAST RESULTS
Check- JNTUK SYLLABUS
EXAM REGISTRATION IMPORTANT DATES:
Without Late Fee —
With Late Fee of Rs.500/- —
With Late fee of Rs.1000/- —
EXAMINATION FEE
FOR EACH SUBJECT (THEORY / PRACTICAL): Rs. 1500/-
JNTUK PG Special Supply Exam Instructions:
Note:
1. A common application form for all the MBA/MCA/MTech/MPharmacy Examinations available in the website is to be filled by the candidates giving all the details without fail. A separate application is to be submitted for each semester.
2. Applications should be enclosed with the attested (by the principal) Photocopies of latest marks memos containing failed subjects along with the application without fail.
3. All the candidates should enclose the attested (by the principal) syllabus copies of the failed subjects compulsory along with the filled in applications.
4. The Payment of Total Examination Fee (Without Fine/Rs. 100 Fine/Rs. 1000 Fine) has to be made through Online Link provided in the portal from 12.07.2023 to 13.07.2023. After Payment a "Payment Form" will be generated, which has to be printed and submitted along the Application Form.
5. The College has to submit the printed Payment Form and filled in student application on 14.07.2023 and 15.07.2023 at the Office of Controller of Examinations, JNTUK, Kakinada without fail.
6. Lab/Seminar examinations will be also conducted at University College of Engineering, Kakinada, JNTUK, Kakinada.
7. Candidates will have to download Hall Tickets from www.jntukexams.net.
8. Detailed Time Tables of Theory Examinations and Lab/Seminar/Project Viva will be Notified on JNTUK website (www.jntuk.edu.in or www.jntukexams.net)
If You Have Any Queries/ Suggestions / Doubts/ Complaints, Feel Free To Comment Below.
Check More Latest Updates