Here We provided the information regarding the PAN card Download through Online or  E- PAN Card Download through Online Procedure and Other required Information.
What is PAN Card?
PAN (permanent account number) is a unique 10-digit alphanumeric identity allotted to each taxpayer by the Income Tax Department under the supervision of the Central Board of Direct Taxes.
After Applying to PAN Card Online You will Get it With In 2 days As before it will take time 15 to 20 working days, But the Income Tax services made it easier to get PAN Card in 48Hrs. So to Download your PAN Card just follow our steps as it makes it easy to get Your PAN card as mentioned below.
Instructions:
a) This facility is available for PAN holders whose latest application was processed through NSDL e-Gov.
b) For the PAN applications submitted to NSDL e-Gov where PAN is allotted or changes are confirmed by ITD within the last 30 days, the e-PAN card can be downloaded free of cost three times.
c) If the PAN is allotted / changes in PAN Data are confirmed by ITD prior to 30 days then charges applicable for download of e-PAN Card is Rs.8.26/- (inclusive of taxes)
What is the Document Needed to Apply for PAN Card:
Proof Of Identity/Proof of Date of Birth/Proof of Address:
Aadhaar Card

Voter ID card

Driving License

Passport

Ration card
How Much Amount Need to Charge to Send PAN Card:
Physical/Hard Copy of PAN Card in India: Rs. 101.00
e-PAN in Indian Address: Rs. 66.00
What is the Use of PAN Card:
For Opening Account in BAnks

For paying an amount of money more than Rs 50,000:

 

For buying and selling of any property
Steps to Download PAN Card through Online
Step1: To Download a PAN card visit the Link mentioned Below
"https://www.onlineservices.nsdl.com/paam/requestAndDownloadEPAN.html"
Here You will be directed to this Page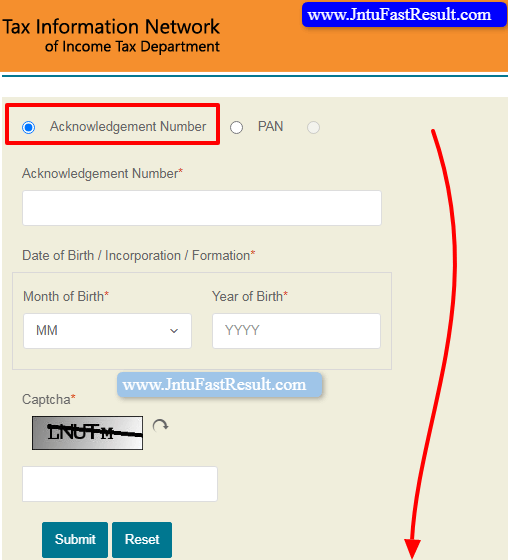 STEP2: Now Fill in the details mentioned in the form Like If you Have Acknowledge or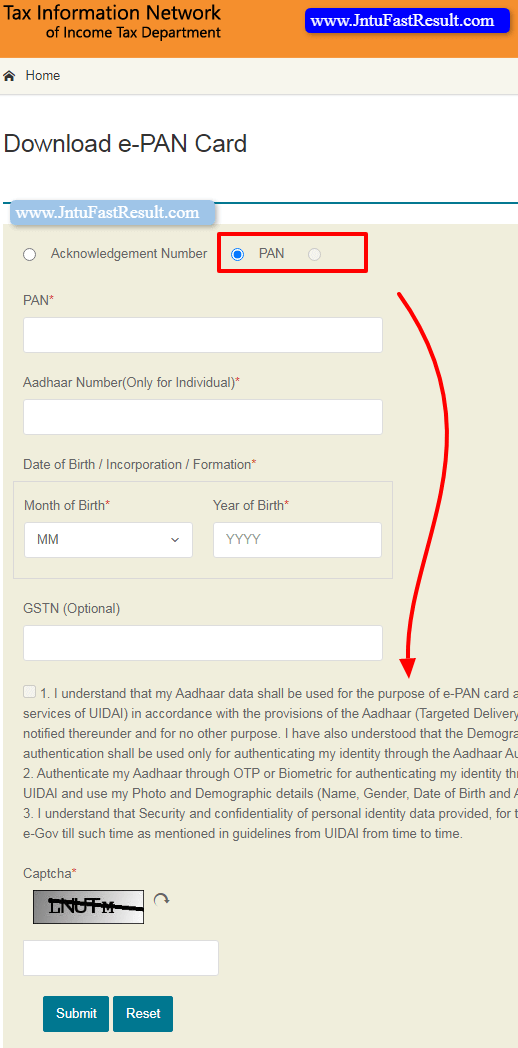 PAN Number.

Adhar Card Number

Date of Birth / Incorporation / Formation

GSTN (Optional) Goods Service Tax
Step3:Now Tick to the I Agree to Button, and Enter Captcha, and Then Submit the form
Now the e-PAN card is ready to get Downloaded in PDF form or XML form. You will get PAN Card by one secret password which maybe you have to enter your DOB DD/MM/YYYY. Just by entering this, you will get your PAN card now.
How to Download or Get PAN Card:
Visit https://www.onlineservices.nsdl.com/paam/requestAndDownloadEPAN.html  to download the PAN card by Acknowledgement number.

Enter the OTP and click on the "Validate" button to download your ePAN.

Click on "Download PDF" to download the ePAN instantly.
If You Have Any Queries/ Suggestions / Doubts/ Complaints, Feel Free To Comment Below.
Check More Latest Updates