Why TCS hall Ticket Not Received: Many numbers if the students are waiting after the completion the registration but they still not got hall tickets. Those are the main reasons for not getting the Hall Ticket/Admit Card to your mail-id.
Can I attend the TCS written test if I didn't receive a hall ticket?
No, From the entrance of the examination gate they check your hall ticket and your Government id proof
Why TCS Off-Campus Drivene Exam Hall Ticket Not Received?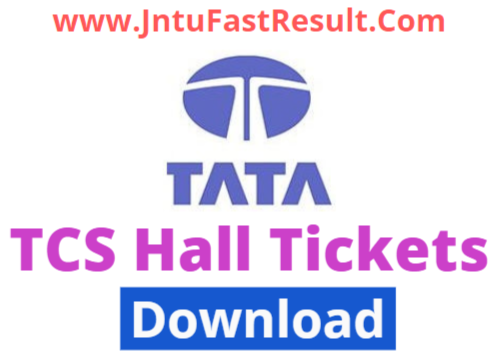 Why TCS hall Ticket Not Received?
Once read those hide reasons for not getting tcs hall tickets or some of the students are asking as I have applied for TCS drive on time and date but I didn't get the TCS hall ticket. what the main reason, This is the main reasons.
Why I don't receive TCS Off-Campus Recruitment Hall Ticket/Admit Card:
Most of the Question like Why I don't recived my TCS exam Hall Ticket Even I applied In time and How To get TCS Hall Ticket When I forgot my Reference number or mail id. Like these students are asking. On below we provided the information regarding the questions.
Check

 

Application Status

: First of all check their application status through login with your user id and passcode on TCS NextStep Portal weather your Application is Submitted successfully or not?
TCS NextStep Portal- login here
If in some time hall tickets are in your TCS NextStep Portal. So, check the next step portal.
some candidates are successfully applied and forgot to confirm the final step. We have seen many students who never confirm their availability. What they do is just Applied & check that application status received and sat back. No, There is also the next step to confirm your availability for the exam. TCS also send this information through the mail to everyone.
check- latest MNC companies Recruitment
Maybe you are not shortlisted due to your incomplete form, 

eligibility criteria

, etc.
Why TCS hall Ticket Not Received: TCS Off-Campus Recruitment 2 times a year one in mid-March & other in between Sep/Dec. At Engineers Corner, we did a research and came to our final analysis that many people get them registered on TCS NextStep portal in Sep/December Of–Campus Recruitment, and they only get the TCS Hall Ticket for Feb/March TCS Recruitment. The same way, those fresher students who registered for Feb/March hiring process for the first time TCS won't shortlist them, and those students get Hall tickets in Sep/December Recruitment.
That apparently means that in TCS Off-campus recruitment many students got registered in last year and but didn't got the hall ticket in December, but they got the hall ticket of TCS next Recruitment Exam.
So, it's better to get at least registered on TCS NextStep portal if you are the fresher of any Batch before the recruitment.
a huge amount of students are Apply for TCS Off-Campus Recruitment across India, and it's not possible to provide TCS Hall Ticket to everyone at a time. It 's depending on the luck!.
The information regarding the TCS National Qualifier Test Hall Ticket will be sent by the TCS officials Mails to your mail or through SMS only to the shortlisted candidates
What can I do If My TCS Hall Tickets are Not received?
Anyway, the past is past. This JNTU Fast Results website is for provided all best and MNC Companies Jobs updates. don't forget to check ( JNTU Fast Results) and check once in the day any new jobs apply and got the job. Thanks.
JNTU Fast Results| Off-Campus | Pool Campus | Walk-In-Interview Updates:
If You Have Any Queries/ Suggestions / Doubts/ Complaints, Feel Free To Comment Below.
New Drives
Walk-in-Interview | Off-campus Drive |  University Updates | Govt jobs Notifications
Check More Latest Updates