Airtel I-Code 2021 ( AIRTEL Off Campus Drive 2021): Airtel is looking for exceptionally talented people who are hyper-focused, looking for faster growth in their career and believe in enriching the lives of millions via technology.  So Those who are Very Enthisatic to Place On Airtel Company as Software Engineer then Follow Up the Below Airtel Off Campus Drive Eligibity and Airtel Recruitment Drive Job Description and Airtel Selection Process Infomation as provided on below.
Airtel Off Campus Drive 2021 As Software Engineer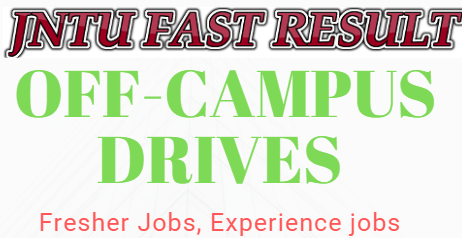 Airtel Off Campus Drive 2021 Hiring Freshers of Package 17.5 LPA
| | |
| --- | --- |
| Company name | Airtel |
| Job Title | Software Developer |
| Qualification | B.E/B.Tech |
| Type of Job | Off-campus Drive |
| Experience | 0 Year |
| Job location | Gurgaon |
| Interview location | Online |
| Salary (CTC) | 14.75 to 17.5 LPA |
Check More: Walk-in-Interview | Off-campus Drive |  University Updates | Govt jobs Notifications
Airtel Off Campus Drive 2021 For Freshers As Software Engineer | BE/ B.Tech – Computers/ Information Technology | 2019 – 2021 Batch | Gurgaon
Airtel Recruitment Job Description:
To contribute and lead a team of enthusiastic individuals to the building and maintenance of high-quality software applications and cater to the superior experience to our customers at scale.
Airtel Off Campus Drive Eligibility:
Engineering graduates from colleges across India – BE/BTech – CS/ IT branches
Graduation year – 2019, 2020, 2021
Airtel Off Campus Drive Challenge Format:
2 programming questions on DS/Algorithms.
Airtel Off Campus Drive As Software Engineer:
| | |
| --- | --- |
| CTC: | 14.75 to 17.5 LPA |
| Job Location: | Gurgaon |
| Openings: | 25 |
What type of questions will I have to solve in this challenge?
The questions in this challenge are of the following types:
Programming problems
Write code in the online code editor that is provided with each problem and submit it.
You can make multiple submissions. The platform automatically considers the best submission.
Multiple choice questions (MCQ)
Questions with multiple choices will be provided.
You should select the correct answer from the list of choices.
Subjective problems
Instructions for each problem differ
Enter the solution in the text area that is provided and submit it
Airtel Job Responsibilities:
Maintain high standards of software quality within the team by establishing good practices and habits. Identify and encourage areas for growth and improvement within the team.
Design, develop, and unit test applications in accordance with established standards. Participate in peer-reviews of solution designs and related code.
Adhere to high-quality development principles while delivering solutions on-time and on-budget. Provide third-level support to business users. Research and evaluate a variety of software products.
What are the Skills Expecting For Airtel Off Campus Drive 2021:-
Proficient in at least one of the object-oriented programming language such as Java, Python, Ruby Knowledge of No-SQL Database technologies, Caching data stores, Queuing systems and Search technologies.
Experience with version control tools (SVN or Git)
Proficiency in Computer Science fundamentals – object-oriented design, data structures, algorithm – design, and complexity analysis
Excellent problem-solving skills
Good with the Design patterns and architecture solution to large scale applications.
Hands-on experience in building highly-available, scalable systems
How do I participate in this Airtel challenge Drive?
To participate in this challenge, do the following:
Register for the challenge
Visit the challenge page on the start date/time
Click Participate in Challenge
Airtel Off-Campus Drive 2021  – Registration Link ( Apply Now )
Airtel Off-Campus Drive 2021 guidelines:
Ensure that you are attempting the test using the correct email ID.
You must click Submit after you answer each question.
If you need assistance during the test, click the question mark (?) in the lower-right corner of the page to raise a ticket.
Once the test has started, the timer cannot be paused. You have to complete the test in one attempt.
Do not close the browser window or tab of the test interface before you submit your final answers.
It is recommended that you ensure that your system meets HackerEarth's compatibility requirements and check your Internet connection before starting the test.
It is recommended that you attempt the test in an incognito or private window so that any extensions installed do not interfere with the test environment.
We recommend that you close all other windows and tabs to ensure that there are no distractions.
FAQs
1. Where will the challenge take place?
This challenge is an online challenge.
2. Will I receive a reminder notification before the challenge begins?
You will receive a reminder e-mail 3 hours before the challenge begins only if you have registered for the challenge.
4. Can we take up the challenges from mobile platforms?
No. We don't support mobile platform for taking up the challenges. We only suggest our users participate in the challenges from laptop/desktop.
If You Have Any Queries/ Suggestions / Doubts/ Complaints, Feel Free To Comment Below.
Check More Latest Updates.