Most Commonly Asked HR Interview Questions: Today in the super competitive world, it has become really become important for the recruiters to ascend their level of the hiring process. Moreover they look for candidates that best suit for the particular job position and ensure before hiring that the candidate is all set for the position.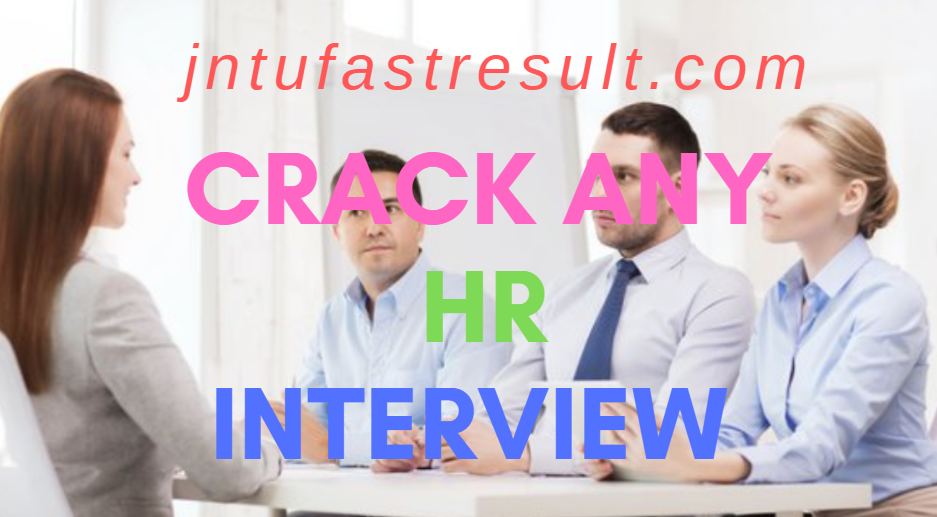 Here are a few common yet most important and the most anticipated questions when one attends interview irrespective of the job field.
Most Commonly Asked HR Interview Questions
1. Tell me about yourself.  
This is one of those questions that is asked in almost every interview. By asking this question the interviewer gets to have an insight into the candidate's personality. So the candidate must be wise enough to answer this question. He/she must highlight his/her positive traits The candidate must mention all traits that suit the position and gives a clear idea of the candidate's positive personality.
Don't: Avoid being generic. Do not disclose the irrelevant information.
2. Tell me about your strengths:
The answer to this question must be rather simple and crisp. By mentioning a few examples how his/her strengths could prove useful at certain times, he/her can elaborate the strengths, and that how well they go with the applied job perspective.
Don't: Do not give generic and random answers. Be precise to the point.
3.  Tell me about your weaknesses:
One must be careful while answering this question. Tell your real weaknesses and show how have you been working on them, and how far have you improved.
Don'ts: Never mention irrelevant details and information.
4. Where do you see yourself in five years?
One must be prepared with his/her long-term goals and career plans that go hand in hand with the applied job position. Show that this platform could take you to your long-term plan.
Don'ts: Never drop a hint to the interviewer that the job would be a temporary option.
5. Why do you want to work here?
The answer should show that the candidate has done some research on the company and that he is really interested to work with the company. It should reveal the candidate's enthusiasm.
Don'ts: The tone of the candidate should never imply that his/her work would change the fate of the company. It would sound rude.
6. How good are you compared to others?
The candidate should mention the special and rare skills that he posses and how different and bold he/she is compared to others, fellow candidates.

Don'ts: Never speak ill of other candidates. It sounds rude.
7. What do you know about our company?
Here the candidate should have done some prior research on the background of the company. And so he/she should be able to talk about the achievements, work culture, technologies used in the company.

Don'ts: Never go unprepared to the interview. Never say "I don't know".
8. How much pay are you expecting?
Mention an optimum salary range. Do a prior research on the market trends. Match your skill set with current market rates and then land up onto a valid and reasonable salary range.
Don'ts: Never mention too high or too low salary ranges.
9. Why did you leave your previous company?
Talk about the positive points that would creep in by making the move. Highlight your career challenges and goals that you want to achieve.
Don't: Do not speak negatively about your previous company or the environment there.
10. What is the toughest decision that you have made so far?
Giving examples explain one of the difficult situations that you have faces and explain how you could use your analytical and reasoning skills to take a wise decision.
Don't: Don't say that you never had a tough situation.
11. What is your leadership style?
By giving a few examples mention how successful you could stand as a leader and highlight the success that you achieved in that situation.
Don'ts: Never speak of traits that show dominance.
12. What do you do in your free time?
Speak of the productive works that would indirectly reflect the applied job positions. Show that you are working to make yourself better in that particular field.
Don't: Do not speak of anything that you are not comfortable in doing.
13. What motivates you?
This question needs deep thinking. Try to give a realistic response, and remain honest to yourself.
Don't: Don't just give any random answer that would not fit in the scenario.
14. Do you work well with others?
Mention the traits that show you are a good team worker. Giving examples show how well you can mingle with your team.
Don'ts: Never say that you cannot work in a team.
15. How do you deal with stress and pressure?
By giving examples of situations where you could effectively handle the stress and pressure, you can answer this question in a wise manner. You can also show how productive you could remain in that situation.
Don'ts: Never speak of the negatives in the situations.
16. Speak about the situation wherein you miserably failed.
Show the interviewer that nothing can stop you from reaching your ultimate goal and that failures are part of life. Show how successful you were in overcoming that situation.
Don'ts: Do say that you couldn't handle that failure.
17. Tell about your dream job.
You should mention your dream job to be something that goes parallel with the applied job, and that you are really eager and enthusiastic about the job.

Don'ts: Never speak of anything that doesn't match with the job that you have applied for.
18. Mention your greatest professional achievements.
Speak about your previous achievements, but be mindful that whatever you speak that very much relates to the applied job.
Don'ts: Never speak anything that goes out of relevancy. And never boast up too much about yourself.
19. How well could you handle conflicts in your previous jobs?
Speak about the situation where you could calm down a conflict that arose at your workplace by using your wit and understanding the depth of the situation.

Don'ts: Never speak of something that shows quarrelsome behavior.
20. What expectations you have with the new job position?
Remain positive throughout. Speak of the challenges that you would like to face in holding the new positions. Speak of the new things that you might get to learn there.
Don't: Do not speak in a tone that reveals your high expectations with the job.
21. How many street lights are there in the current city? 
They really aren't bothered about the actual count of the street lights there. Instead, they just want to see how well you respond in that case. Be wise enough to answer this simple yet tricky question. Just by bringing out a logical way to handle the situation you can get through this.

Don't: Do not simply say"I don't know".
Also, check List of TCS And HR Technical Interview Questions & Answers
22. Do you prefer working alone or on the team?
By stating a few examples from the past, show how good and productive you could be as a team member. Explain how well you can fit into a team within no time.
Don'ts: Never say"I cannot work in a team".
23. Were you satisfied with the previous job?
Never show discontent with your previous job/ workplace. It could leave a negative impact on the interviewer. Mention how satisfied you were with the previous job.
Don't: Do not speak in a negative tone.
24. How did you hear about the opening?
Tell how you came to know about the job opening, it could be your colleagues, friends, or any social media article.

Don't: Try to sound professional in every statement that you speak.
25. What type of work environment do you prefer?
Speak of a positive environment just as of the one that you have applied. It would leave an impression to the employer that you feel good about their work environment.
Don't: Don't just simply boast up about their company. You would sound to be pretending.
26. When and why you disagreed with your boss?
Tell that you believed in your ability and choice and that it would bring about a positive change. Hence you had to disagree with your boss.
Don't: Do not sound harsh or arrogant in saying that you disagreed with your boss.
27. What improvements according to you should be made in our company?
Go with a prior research about the company and try suggesting something new and innovative, in a sober and polite manner.
Don'ts: Never sound harsh in suggesting the new improvements.
Speak in a nice and good manner.
28. How does your boss/ colleagues describe?
Speak of the situations where you were really appreciated by your boss and fellow workers. Highlight the positives that they spoke about you.
Don'ts: Don not shows any humiliations that you received( if any).
29. What if you are not able to meet the deadlines?
In this case without getting petrified, say that you would ask for an extension and this time you would ensure that the work is completed and that this wouldn't happen the next time.

Don't: Do not show that you are tensed and that you cannot handle the situation.
30. Do you have any questions for us?
Make use of this opportunity, and try clearing your doubts regarding the job or your position or any relevant questions.
Don't: Do not just simply say "no".
Tops searches
---
check government job notifications