TCS Inframind: TCS is conducting context for all for engineering graduates from 2019, 2020 & 2021 batches. In below we provided all the details about the contest and we also provided registration also in below. once check the below details and register.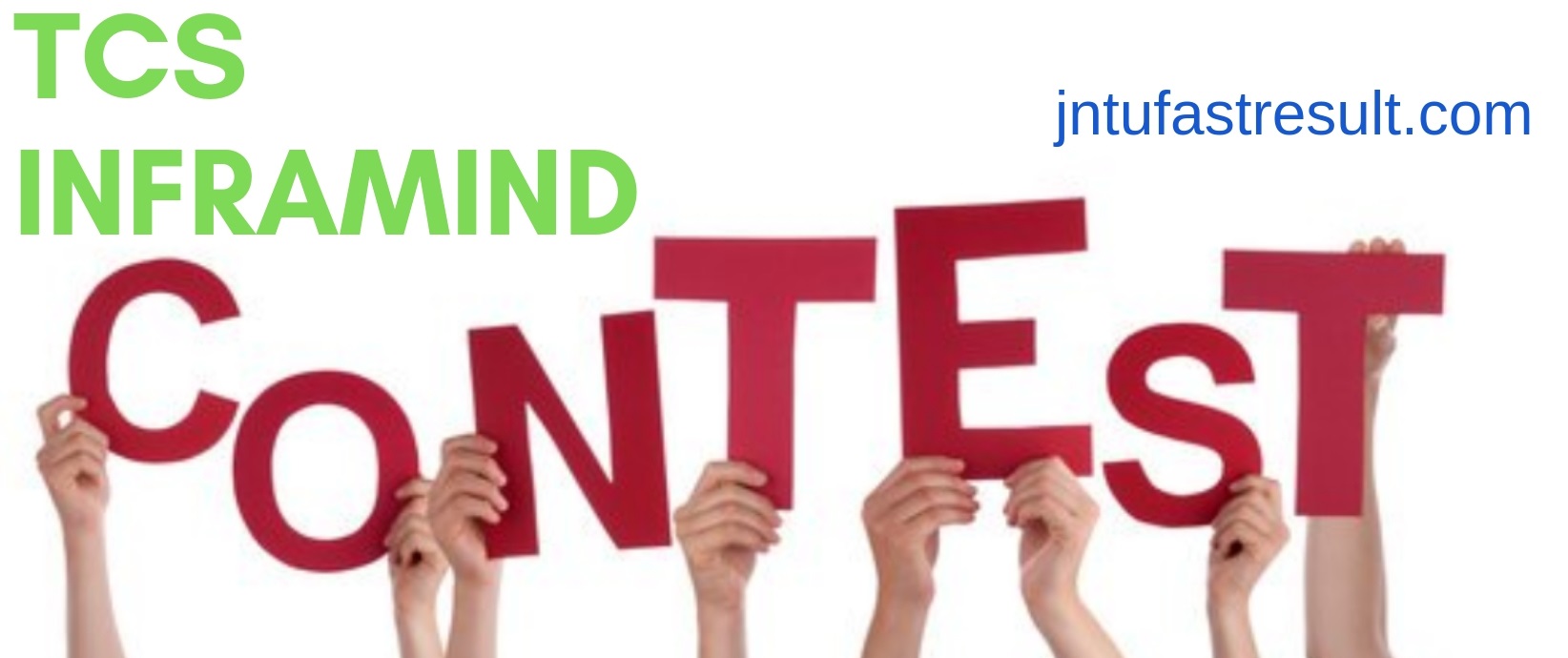 TCS InfraMind
The overall objective of the contest is to develop an ecosystem of students who can participate and compete meaningfully in an IT IS domain. Talent spotting and possible recruitment is another objective. TCS promotes learning in our associates and certifies them through competitive assessments and helps them to be ahead of the industry in technical understanding and experience. Our efforts to strengthen technology professionals creates opportunities for associates to learn from our Partners and Alliances themselves. We have created many dedicated learning programs for developing expertise in individuals. Whatever career you may choose at IT IS be it Pre-sales, Datacenter Services, Cloud Computing or Service Desk, you will find ample opportunity to learn on the latest technology like DevOps or writing code for Virtual Agents.
WHY TCS InfraMind?
TCS' Enterprise scale solutions and our competence in providing point solutions are many times unique in the industry. TCS has the ability to manage, support and integrate like no other. With TCS our associates gain a deep understanding of the domain, technology, and business, the ingredients necessary in any Technocrat of tomorrow. With a broad range of offerings across every technology and capability to address every nuance, TCS IT IS is a perfect platform for individuals to aspire for a stellar career.
ALSO CHECK:
Why TCS Interview Dates Are Not Released Yet?
LIST OF MNC COMPANIES IN WORLD
AP Govt Recruitment 2018 For 18450 Posts For Police, Medical, Teachers & Group
How many members in the group of TCS inframind?
It is a team (2 members) event with 4 rounds to assess students in the area of Cloud Computing, Virtualisation & Artificial Intelligence, Automation. ppl who tops may get a job or internship.4 rounds will surely enhance your skills in multiple ways.
TCS Inframind eligibility
The contest is open for engineering graduates from 2019, 2020 & 2021 batches.
TCS Inframind Contest Rounds
 1) Online Quiz
Starts
:
21st Nov 2018, 04:30 UTC
 2) Idea Submission High-Level Design
Starts
: 
24th Nov 2018, 18:30 UTC
3) Video Presentation Round
4) Grand Finale
TCS Inframind Contest Prizes
Winners
The winner's team go a  cash of 2 lakhs
Runner-up
The winner's team go a  cash of 2 lakhs
TCS InfraMind Registration Link
click here to register
MORE: Google Internships, Interview Questions, Careers, Hiring Process, Rules
updated soon
---
 How to registration TCS inframing
TCS inframind finalist prices
Important TCS inframind dates
TCS inframind process
How to crack TCS inframind
Tips on TCS CONTEST 2018