TCS INTERVIEW: TCS is conducting an interview for those who are selected in return exam is conducted on 2 and 3 rd September in 2018. In the return, the exam has selected students are eligible for TCS technical and hr interview is conducted on the company locations.
Why TCS Interview Dates Are Not Released Yet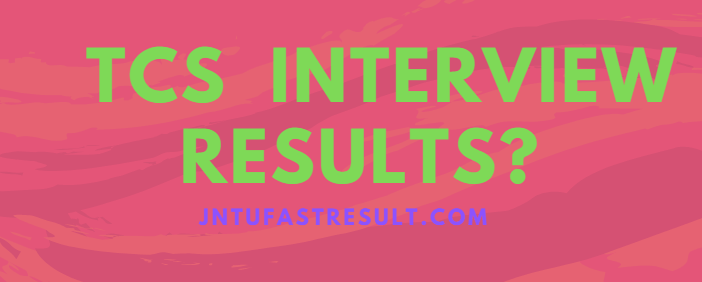 when TCS interview results are declared
TCS has released the selected list at the end of the September in below we will provide all the selected student's list for tcs. so, once check the list for your name is available or not. if you're selected for TCS they will send mail for your given respected mail ids but in some cases, they miss for you in that case once check the below list we provided.
Also, check  LIST OF MNC COMPANIES IN WORLD
Why TCS Interview Dates Are Not Released Yet
TCS is conducting drive across India. so the interview will take a long time but they will complete interviews dates for all states as soon as possible in this month and they will release selected student list in this month.
how to check TCS interview results
TCS send to your mail id those who are selected for TCS technical and hr interview
TCS feedback or suggestions
Anyone attended the TCS interview then can you share your interview experience for the users the share to jntufastresult@gmail.com or comment on below. it's used for further interview students. Hope to help with your juniors with your interview experience.
Related Search
---
List of TCS And HR Technical Interview Questions & Answers
GATE 2019 EXAM NOTIFICATION -Registration, Exam Date, Syllabus, Application Form, Eligibility Criteria
---