JNTU Kakinada released the information regarding the JNTUK Project viva voce and Exams information for B.Tech/B.Pharm/M.Tech/M.Pharm on 11th July 2020. So please go to the below information as released on 11th July 2020 as provided by JntufastResult.
JNTUK Project viva voce and Exams information 11-07-2020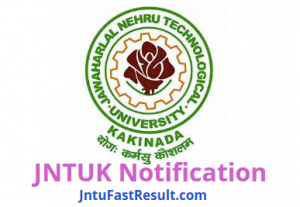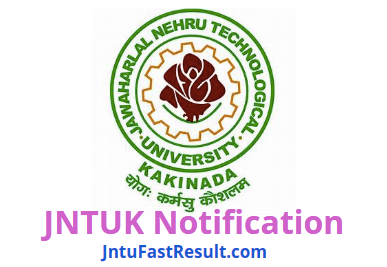 JNTU Kakinada Exam Notification 2020
| | |
| --- | --- |
| University | Jawaharlal Nehru Technological University Kakinada |
| Courses | Ug/Pg |
| Category | Project viva voce exams |
| Status | Released on 11th July 2020 |
Share this Information to all your Friends & Your Social Media Groups & Whats app Groups. This Message will help someone, Please Do one share to spread this message.
B.Tech/B.Pharmacy, M.Tech/M.Pharmacy Project viva voce and Exams information on 11-07-2020
JNTUK, Kakinada B.Tech, B.Pharmacy, M.Tech, M.Pharmacy project viva will be conducted online. The  B.Tech and B.Pharmacy Project viva-voce examinations will be conducted online through video conferencing during the last week of July. The students need to submit the soft copy of the Project reports approved by their guides to the Head of the Departments. The pending external examinations may be conducted before the end of September 2020. For more information about Last Dates and Please contact your College exam cell.
Jntuk M.Tech /M.Pharmacy Project Work – JULY 2020:
THE PRINCIPALS OF THE AFFILIATED COLLEGES ARE HEREBY INFORMED THAT THE LINK IS PROVIDED IN THE EXAMINATION PORTAL FOR REGISTRATION OF M.TECH/M. PHARMACY PROJECT WORK VIVA-VOCE EXAMINATION BY THE ELIGIBLE STUDENTS ADMITTED IN 2018 AND WHO HAVE NOT REGISTERED VIVA-VOCE EXAMINATION SOFAR. For 2017, 2016 Batches apply for permission on or before 03-08-202
REGISTRATION FEE & LAST DATE: Without Late Fee: 03-08-2020
Note: Applications are to be submitted at JNTU Kakinada
REGISTRATION FEE/CANDIDATE :
FOR PROJECT WORK VIVA-VOCE: Rs. 3500/-
Retained by College per Candidate: Rs. 2500/-
To be paid to University for Candidates: Rs. 1000/-
Note: Xerox copies of Marks Memos and Recommendations of the Project Review Committee (PRC) shall be enclosed along with the Application.
JNTUK IV B.Tech and IV B.Pharmacy II Sem Project Viva online through video conferencing
All the Principals of affiliated colleges under JNTUK are hereby informed to conduct the Project Viva Voce examinations for IV B.Tech and IV B.Pharmacy II Sem students online through video conferencing duly following the guidelines issued by University Examination branch as per the schedule given below.
Submission of PDF copy of final Project report to respective colleges On or before 18-07-2020
Conduct of Seminar through video conferencing 15-07-2020 to 21-07-2020
Conduct of Project Viva-Voce examination 22-07-2020 to 31-07-2020
The dates(s) for the submission of Project Viva Voce reports to the University Examination branch will be notified later. The Principals of the Autonomous colleges are also informed to conduct the Project Viva Voce examinations online duly following the guidelines. As per the directions of Hon'ble Vice-Chancellor, the Principals of autonomous colleges are informed to submit a compliance report on the guidelines issued by the University examination branch and UGC for the conduct of Viva Voce examinations online.
when will Release JNTUk Examination Time Table 2020
As per the Univerisity Information exam time table will be released before 15 days of exam dates. So exams are mandatory to conduct so please go to your preparation for better.
When will release Pending Grace Marks?
Pending B.Tech., B.Pharmacy, M.Tech, MBA, MCA Special grace marks will be released in July 2020.
JNTUK Grace Marks Procedure/Rules 2020 – To Apply 0.15% Adjustment Marks
When will conduct the Pending JNTUK Exams
As per the UGC guidelines as released on 6th July 2020. exams are conducted in September 2020.
UGC Issues All Universities Need to Conducted Exams -No Cancelled
JNTUK Guidelines To Conduct UG/PG Examinations 2020
JNTUK PG All Special Supply Exam Notification For Autonomous Colleges – Released on 12th July 2020
If You Have Any Queries/ Suggestions / Doubts/ Complaints, Feel Free To Comment Below. 
~Check More Updates~