Andhra University Released the Special Supply Exam Fee Notification for the B.A/ B.Sc/ B.Com/BBABCA/ BHMCT (CBCS) Semester Pattern. In below provided the dates, so students check the eligibility and pay the fee on or before the dates. Please share this information to your friends too, Thanks
Andhra University Notification for the B.A/ B.Sc/ B.Com/BBABCA/ BHMCT (CBCS) Semester Pattern Special Examination – 2021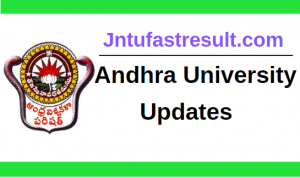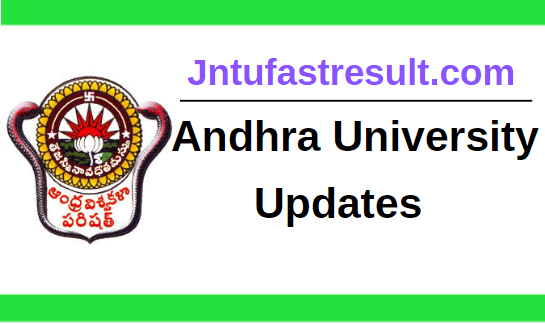 NOTIFICATION FOR SPECIAL EXAMINATION:
The candidates of B.A/ B.Sc/ B.Com/BBABCA/ BHMCT (CBCS) Semester, who completed their course period and with Two subjects/papers backlogs(Theory only) are permitted to take Special Examination by submitting an application along with required fees through online AU website www exams.andhrauniversity.edu.in
1.Eligibility: Permitted for up to Two subjects/Papers (Theory only) out of the total course, It means the candidate might have completed the total other subjects including the Practicals also by the time.
2. Payment of fees Rupees=15,055/- per each subject/paper
3 Last date for payment and submission of application dt. 05-02-2022
4. Commencement of examinations dt. 01-03-2022
5. Time table and Examination center will be kept later.
Please share this information with your friends too, Thanks
If You Have Any Queries/ Suggestions / Doubts/ Complaints, Feel Free To Comment Below.
Check More Latest Updates