Jawaharlal Nehru Technological University Anantapur is conducting IV B. Tech & B.Pharmacy II sem Examination from 03-09-2020 to 12-09-2020. In connection to the examinations, University has arranged Help-Line centres District wise and the phone numbers are given below. For any clarifications, please contact the numbers given below between 10.00 am to 5.00 pm.
JNTUA B.Tech/B. Pharm 4-2 Sem Exams Help Line Numbers & Precautions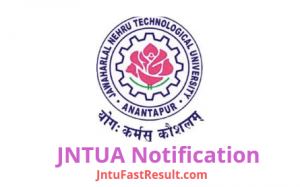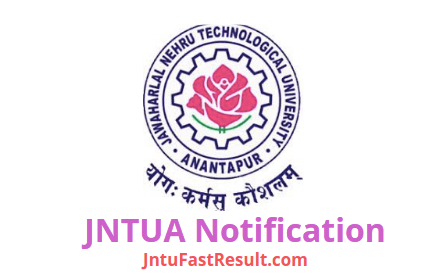 | | |
| --- | --- |
| University | Jawaharlal Nehru Technological University Anantapur (JNTUA) |
| Branch | B.Tech/ B.Pharm |
| Sem | 4th Year 2nd Semester |
| Categories | HelpLine Numbers & Precautions |
| Status | Released on 30th Aug 2020 |
Jntua Academic Calendars 2020-2021
JNTUA Helpline numbers regarding IV B.Tech & B.Pharmacy II semester University Examinations.
Nellore District: Indusekhar-8985728676, Raghunatha Reddy-9948675158;
Chittoor District: Viswanath-8985533836, ACE-II – 8008802337;
Kadapa District: Sreekanth-9000565767, ACE-IV – 9000551429;
Kurnool District: Rayudu-6304938041, ACE-III – 9000551724;
Anantapur District: Kavitha-9182076628, ACE-I – 9000551424
JNTUA Covid-19 Precautions for Students who are writing exams in September 2020
Students who are writing external examinations during September 2020 are instructed to follow
Covid-19 Precautions for the wellbeing of yours and other associates.
Students must wear masks while they are on campus.
Students who are wearing masks will only be allowed into the campus.
Carry hand sanitizers.
Sanitize your hands at the entrance Of buildings compulsorily.
Co-operate with security staff at building entrance for thermal scanning and sanitizing your hands.
Maintain social distance from one person to another as long as your stay in the campus.
Do not form groups/gatherings in the college
If you are sick due to Covid-19 symptoms, inform to college authorities immediately. We will arrange a separate isolation examination hall for writing examination.
Bring your Aadhar Card, college identity card and hall ticket compulsorily.
Show identity card and hall ticket to teaching staff or security staff whenever they ask for checking your identity.
Bring your personal Examination material like Pens / Pencils/erasers/sharpeners/scientific calculators etc. Exchange of this material in the examination hall is strictly prohibited, sanitize your hands before and after signing the attendance sheet.
Cell Phones are strictly prohibited into the examination hall.
JNTUA Standard operating procedures for students who are COVID-19 Positive
1. Students who are COVID-19 positive must inform their colleagues about their status and the desire to attend examinations, at least 2 days in advance. Such students must submit a copy of the test certificate to the college for these procedures to be applicable.
2. In case test results are received just prior to the examination, such students must inform the college as soon as test results are available and submit a copy of the test certificate.
3. Colleges must arrange for additional rooms to accommodate such students. Such rooms must be distant from the rest of the examination halls to the extent possible.
4. One student shall be accommodated per room (alternatively-not more than 4 such students must be accommodated in one room).
5. Staff entering and supervising such rooms shall be provided with Personal Protective Equipment (PPE) to ensure their safety.
6. Availability of the Medical Doctor with necessary medicines in the institute during the examinations is recommended.
JNTUA B.Tech/B. Pharm 4-2 Sem Exams Timetable Sept 2020 – Released
If You Have Any Queries/ Suggestions / Doubts/ Complaints, Feel Free To Comment Below.
MAIL US AT ANY TIME:JNTUFASTRESULTS@GMAIL.COM OUR TEAM WILL GIVE REPLY TO YOU AS SOON AS POSSIBLE.