JNTUK Exam Dates 2020 information: Here we provided the information from regarding the jntuk exam dates. JNTUK Controller of Examinations (CE), Venkata Reddy Sir Said that All the Examinations scheduled to be held in the month of April/May 2020 are rescheduled. After clearance of covid-19 (lockdown period) official time tables will be announced. JNTUK B.Tech 1st,2nd, 3rd,4th Year Exam Dates 2020. In below we updated the JNTUK B.Tech 1st,2nd, 3rd,4th Year Exam Dates 2020.
JNTUK UG/PG Examination Dates 2020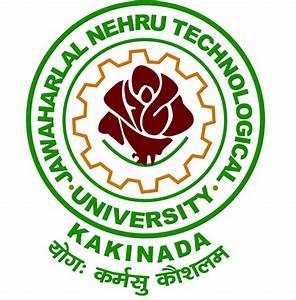 When were the Jntuk Exams are conduted
| | |
| --- | --- |
| Name of the University | Jawaharlal Nehru Technological University of Kakinada |
| Course | UG/PG |
| Notification |  Exam dates information |
| official Website | jntuk.ac.in |
When will Conducted JNTUK B.Tech/ B. Pharmacy 4-2 Semester Exams 2020
JNTUK University Have Announced JNTUK B.Tech/B. Pharm 4-2 Sem Reg/Supply Exam Dates Sept-2020. So, Students Can Check Exam Dates Here
Information Regarding Final Year Exams:
External Examiners
JNTUK B.Tech/B. Pharm 4-2 Sem Reg/Supply Exam Dates Were 13,14,15,16,19. Morning Exams Time 10 A.M To 01 P.M(ME , ECE, EIE) & Afternoon Exam TIme 2:30 P.M To 05:30P.M(Civil,EEE,CSE,IT). For Some Branches Exams Will Conduct Morning And Some Branches Afternoon.
Mid Exam Dates
Mid, Quiz Exams Also Will Be Conducted On 13,14,15,16,19. Morning Mid Exams For Afternoon External Examiners & Afternoon Mid Exams For Morning External Examiners.
All Syllabus Units Were Covered In Exams.
All The Exams Were Conducted Taking Covid-19 Precautions. Exam Center's Were Self Center Colleges And Home Near Colleges Affiliated JNTUK University.
Principles Of Colleges Have To Take Care Of Exams Centers And Students Health.
When Hall Tickets – Released
Hall Ticket's Will Be Available To Download From September 4th Or 5th To Respective Colleges.
Help line Numbers:
HelpLine Numbers Were Available In Every District. Students Can JNTUK Contact Help Line Numbers In Case Of Emergency.
JNTUK Exam Center Information
In view of the COVID-19 pandemic, the students who are residing far away from the respective colleges can give their preferred Town/City under JNTUK jurisdiction write their external examinations. For such students, the Examinations centres will be allotted near to the preferred locations to the possible extent. The students who are willing to write their external Examinations at their parent colleges or centres near to the parent colleges need not submit their preferences.
The college examination branch shall take preferences from their students and submit them through the examination portal. The last date to submit the preferences through the link provided in the College Examination Portal is 27-08-2020 (Thursday). The students may be informed accordingly.
The Principals are hereby informed to make necessary arrangements and precautions duly following COVID-19 protocols for the smooth conduct of external examinations. In case any college is not able to conduct the External examinations at their colleges, the same shall be brought to the notice of Controller of Examinations before 27-08-2020.
When will Conducted JNTUK B.Tech/B.Pharmacy 3rd, 2nd, 1st Year 2nd Semester Exams 2020
Then B.Tech/B.Pharmacy 3rd, 2nd, 1st year 2nd Sem exams will be conducted subsequently. Later, 3rd, 2nd, 1st Year 1st Semester Supplementary Examinations 2020.
When will Conducted JNTUK Special Supply Exams 2020
Special supplementary examinations will be conducted after completion of Regular/Supplementary exams.
Note: All Exams will Conduted One by One. Here we Update all exam dates and Hall tickets and Exam Centers Updates By Ever New Updated from JNTUK. So please join with your mail to get all jntuk Updates.
When will Conducted JNTUK B.Tech 4th, 3rd, 2nd, 1st Semester Exam Dates 2020
As per the UGC Guidelines, JNTUK Examinations will be held in the month of July 2020. The schedule of these examinations will be released at least 15 days before commencement of examinations and hall tickets will be released 10 days before the examinations.
JNTUK MBA/MCA/M.Tech/M.Pharm Special Supply Notification 2020 – Extended

JNTUK B.Tech/B.Pharm Special Supply Dates 2020 – Extended
If You Have Any Queries/ Suggestions / Doubts/ Complaints, Feel Free To Comment Below.
Check More Latest Updates