Jawaharlal Nehru Technological University, Anthapuram  (JNTUA) is going to start online classes for all the students under jntua affiliated and constructed collages. So this JNTUA Online Class notification is for all students under jntua. As per the UGC guidelines, JNTUA will plane to start online classes for a new academic syllabus from 17th Aug 2020. And As Per the UGC guidelines, All semester and mid examination will be conducted in September 2020. If any dates Modification, we will update on the JntuFastResult portal.
JNTUA Online Class For All College Students.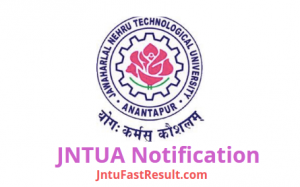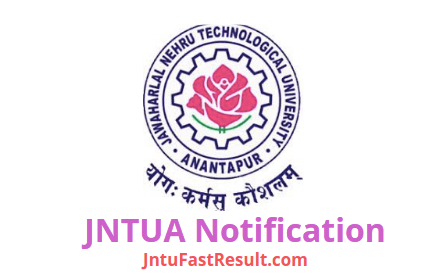 JNTUA Online Classes Notification 2020
University

Jawaharlal Nehru Technological University, Anthapuram

Examination

JNTUA Classes Notification

 2020

Category

jntua Notification

Status

Released
Jntua Academic Calendars 2020 – 2021 – Released
JNTUA B.Tech 2-1 Sem Online Class Postponed & Reschedule Dates
with reference to the subject cited above, it is requested to postpone online classes
B. Tech / B.pharm 2nd year 1st semester which is originally scheduled from 17.08.2020. The online classes B.TechlB.Pharm II Year I semester are to be commenced from 24.08.2020
JNTUA classwork For Affiliated and constructed collages.
As per AICTE guidelines, online classes will be commenced for existing students from 17-08-2020 onwards.
JNTUA Attendance for theory classes
Attendance for online classes as per the UGC guidelines will be added to offline attendance.
How to Join JNTUA Online classes:
As per the JNTUA rules and regulations, your colleges will send you information all about the Online classes before 2 or 3 days. So as per your college Updates, students can attend online classes through Mobile, Laptops.
JNTUA Guidelines 2020 Exams During Covid19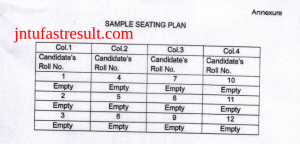 Registrations of the students attending final Year Regular examinations should be as per norms of the University. Registration for backlog subjects of final year students will be informed at the earliest.
The above guidelines are given in view of the COVID-19 crisis. However, these guidelines are applicable only for this academic year only. Any changes will be communicated to you through the JNTUA Web portal. This University should conduct all examinations by taking all safe and precautionary steps. The guidelines given by this University and UGC as well are enclosed to follow strictly.
The examination scheduled will be given such that not more than 2 or 3 branches of Engineering students to write the final Semester examinations. Precautionary steps to be taken to maintain social distance. All classrooms should be sanitized.
Final semester students near to any of the places may opt for writing the end semester and mid-semester examinations. Thereby, the mid examination question papers should be communicated to the colleges, where students are writing the examinations.
All other precautionary steps as enclosed in the Annexure have to be strictly followed. All transport facilities with necessary sanitization may be given to avoid the corona problem. All hostels should be sanitized and necessary precautionary steps to be taken for food preparations. Each room may be given to only one student. Students nearby to opted places to write the examination need not be given any hostel rooms.
Necessary care should be taken in the Library also. Hope all the Constituent, Autonomous, and Affiliated institutions to conduct the examinations smoothly with the necessary care.
Freshers Job Openings 2020 For Engineering/Degree/ Diploma Graduates – Apply Now
JNTUA Notification on Mid/End Exams, Attendance, Viva-Voce Exams 2020
UGC Terminal Semester(s)/Final Year Exams for the Universities
UGC Guidelines For Engineering colleges Exams
If You Have Any Queries/ Suggestions / Doubts/ Complaints, Feel Free To Comment Below. Our Team Will Give Reply To You As Soon As Possible