JNTUH Examination Center Preference March 2021: All the HODs, Academic Incharges, Admin Incharges are requested to inform the respective Class Incharges through Department Exam Coordinators to take the Centre Preferences for the upcoming JNTUH Regular Exams, March 2021.
JNTUH Exam Center Preference March 2021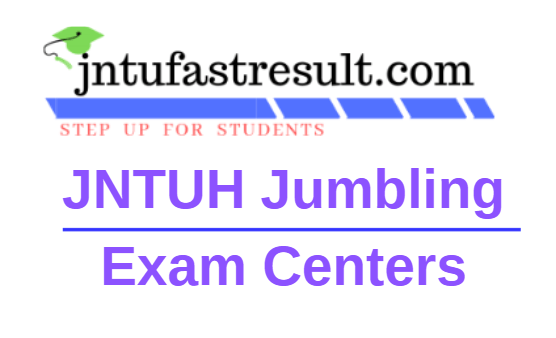 JNTUH B.Tech / B.Pharmacy Examination Center Preference March 2021:
First-year engineering and pharmacy students of Jawaharlal Nehru Technological University, Hyderabad (JNTUH)-affiliated and constituent colleges in the state, who have left for their hometowns, will now get a chance to appear for the examinations at a nearby centre.
Jawaharlal Nehru Technological University, Hyderabad is exploring the feasibility of conducting first-year exams of B.Tech and B.Pharmacy students at the centre which are near to their respective hometown.
All colleges are hereby informed to collect the exam centre cluster number preferences from the students for forthcoming 1st B.Tech 1st Sem Reg/Supply & 2nd Sem Supply Exams For writing the semester examinations, the last date to give centre preference is 18-03-2021.
Students Should select different Cluster for each preference. If any student wants a Prefered centre as Parent College Cluster select parent college cluster number. If any student not selected any option treated as PARENT COLLEGE CLUSTER NO. (Default Option).
Each cluster shall be consisting of the colleges which are geographically close to each other. The centre shall be allocated from the clusters preferred by the student such that the college where the student studied shall not be allocated. However, if there are no colleges in the range of 50 KMs, self-centre shall be allotted.
JNTUH B.Tech & B.Pharm Exam Fee Notification March 2021 – 8th Feb 2021 is the last date to Apply
JNTUH Guidelines to Clearing The Backlog Subjects -No.of Attempts to Clear
Check – JNTUH Regular/Supply Exams Hall Tickets
If You Have Any Queries/ Suggestions / Doubts/ Complaints, Feel Free To Comment Below.
More Updates: